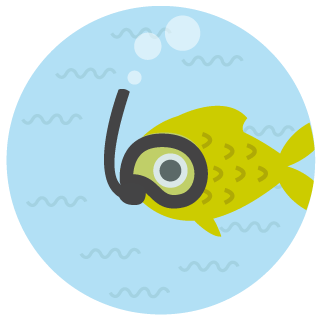 Sortides
Número 1 in the l'ametlla de
Mar! PGRpdiBpZD0iVEFfc2VsZnNlcnZlcHJvcDQ3NSIgY2xhc3M9IlRBX3NlbGZzZXJ2ZXByb3AiPg0KPHVsIGlkPSJFRG1MYjBjOVgiIGNsYXNzPSJUQV9saW5rcyBKN1o1M3QiPg0KPGxpIGlkPSJIMzRMcEJtcWtJIiBjbGFzcz0iaGdoSDBUIj4NCjxhIHRhcmdldD0iX2JsYW5rIiBocmVmPSJodHRwOi8vd3d3LnRyaXBhZHZpc29yLmVzLyI + PGltZyBzcmM9Imh0dHA6Ly93d3cudHJpcGFkdmlzb3IuZXMvaW1nL2Nkc2kvaW1nMi9icmFuZGluZy8xNTBfbG9nby0xMTkwMC0yLnBuZyIgYWx0PSJUcmlwQWR2aXNvciIvPjwvYT4NCjwvbGk + DQo8L3VsPg0KPC9kaXY + DQo8c2NyaXB0IHNyYz0iaHR0cDovL3d3dy5qc2NhY2hlLmNvbS93ZWpzP3d0eXBlPXNlbGZzZXJ2ZXByb3AmYW1wO3VuaXE9NDc1JmFtcDtsb2NhdGlvbklkPTcwMDQxOTcmYW1wO2xhbmc9ZXMmYW1wO3JhdGluZz10cnVlJmFtcDtucmV2aWV3cz01JmFtcDt3cml0ZXJldmlld2xpbms9dHJ1ZSZhbXA7cG9wSWR4PXRydWUmYW1wO2lzd2lkZT1mYWxzZSZhbXA7Ym9yZGVyPWZhbHNlJmFtcDtkaXNwbGF5X3ZlcnNpb249MiI + PC9zY3JpcHQ + Doc =
Enjoy the experience Snorkeling in l'ametlla de Mar
Want to explore the secrets of l'ametlla de Mar? Plankton, Marine Services outreach and attractive offers guided excursions to snorkel from the beach. Come and enjoy the stunning scenery you'll find underneath the water, just equipped with glasses and a tube for breathing.
Want to see a little more about our activity? Want to know what feelings people have? Read this article in the magazine Land Magazine and hopefully inspire you!
You will have at your disposal the possibility to observe the flora and fauna in their natural habitat without the need of a license or of the complex equipment needed to carry out the diving. Practice snorkel with your family and friends, an activity ideal for all ages!
Our team of marine science will guide you and will teach you everything you need. Remember that you do not need previous experience in diving, or material. Natros we provide everything!
For 2 hours you will live a fun snorkeling experience which includes explanations of the biology and behavior of the fauna and flora as well as curiosities, the necessary equipment and underwater photography.
* Previous experience is not required, but participants have to swim independently. The equipment within the price includes a mask, a snorkel and a wetsuit.

Relax like a fish, enjoy the nature and respect the environment! Groups: Groups between 6 and 12 people. You do not need a minimum to participate.
Price: 20 € for adults and 17 € children (from 8 years old to 16 years accompanied by an adult). Question for our promotions! Special prices for groups.
Departures daily from Monday to Sunday (10:00 am; 11:30; 15; 17:30 h).